An Explosion of Tastes and Cultural Influences: Freight House in Paducah, Kentucky
2 min read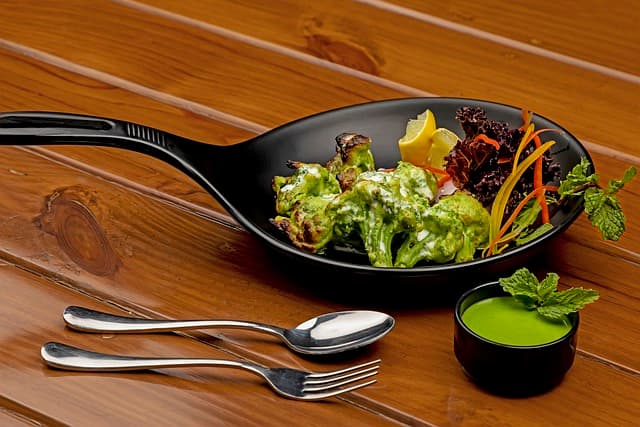 In Paducah, Kentucky, there is a place where you can take a culinary journey, immerse yourself in a variety of flavors and enjoy a unique blend of American, Cajun and Creole cuisine – Freight House Restaurant. It's a place where different cultural influences merge, creating an immersive experience and a variety of flavors.
Freight House is located in a historic building that once served as a warehouse. Preserving the atmosphere of the old town and industry, the restaurant creates a cozy setting perfect for enjoying culinary delights. The interior of Freight House combines elements of modern and industrial design to create a unique style and atmosphere.
One of the main advantages of Freight House is its varied and exquisite menu. The restaurant offers a wide variety of dishes, including American classics such as steaks and burgers, as well as dishes inspired by Cajun and Creole cuisine. You'll find flavorful masterpieces like gumbo, étouffée, crab cakes and other dishes that will transport you to a world of rich and succulent flavors. Freight House chefs use only the freshest and highest quality ingredients to create dishes that reflect the true essence of each cuisine.
But Freight House is not limited only to meat dishes. It also offers a variety of vegetarian and vegan options to meet the needs of those who prefer plant-based foods. Dishes made with fresh vegetables, grains and spices offer new flavor combinations and satisfy the most refined tastes.
A visit to Freight House is not only a culinary adventure, but also an opportunity to enjoy a great selection of drinks. The restaurant offers an extensive wine list as well as cocktails specially designed to complement the dishes.
Freight House is more than just a restaurant, it's a place where culinary art combines with cultural influences to create an unforgettable experience for diners. If you're looking for a place to enjoy a variety of flavors and immerse yourself in a unique atmosphere, Freight House in Paducah, Kentucky, is the perfect place for you.